Regular price
$47.65 USD
Sale price
$16.88 USD
Unit price
per
Sale
Sold out
BUY NOW:
Enjoy 12% off for any 8 items of this product.

Excavate and discover the wonders of the solar system with our interactive science toy. Our solar system excavation kit is perfect for kids who love space and science. Dig and uncover realistic planet models while learning about the mysteries of space. Educational and fun, this toy is sure to inspire young astronauts.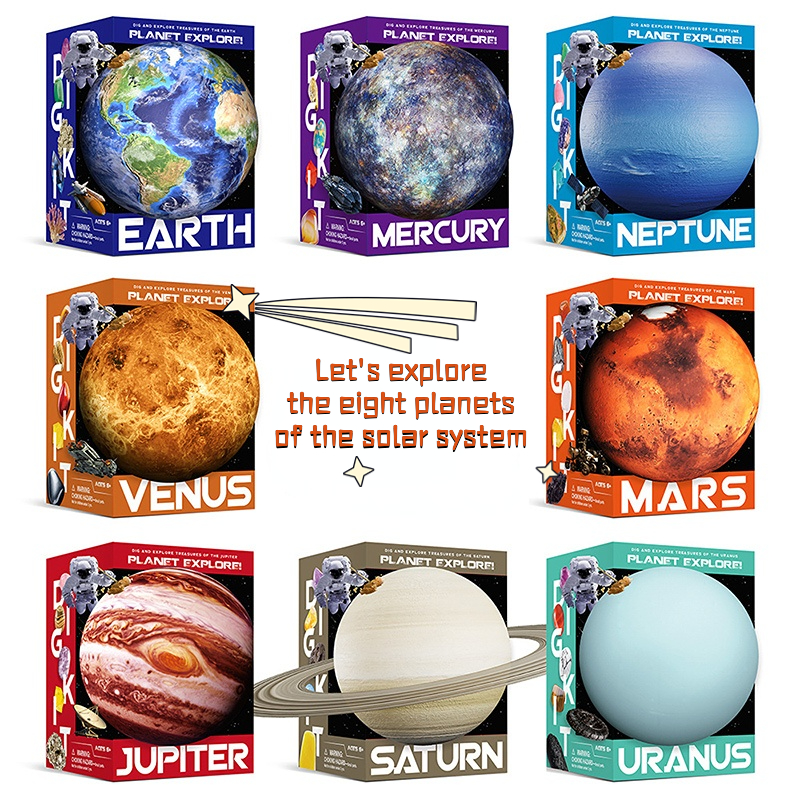 Feature:
Product Name: Planet Mining Game Children's Toy
Product size (approximately): Boxed: 9.8*9.8*13.6cm
Product material: gypsum + ore
Age range:> 6 years old
Number of pieces: 1 set (planet block*1+ chisel*1+ brush*1+ magnet*1+ manual*1)

Notice:
1. Please be careful when opening the package to avoid product damage.
2. If you have any questions, please contact us in time, we will reply you within 12 hours (If we did not reply in time due to the regional time difference, please understand.)

Product use method and function:
1. Soak the planet in water.
2. After fished out from the water, use tools to excavate gems.
3. Use a brush to clean the dust on the surface of the gemstone.
4. Learn about the planet and geography.
View full details